THE R&B WONDER REFLECTS ON OVERNIGHT STARDOM, THE INFLUENCE OF DATPIFF MIXTAPES AND RETREATING INTO HIMSELF TO AVOID THE SPECTACLE OF CELEBRITY.
(Courtesy of GOAT)
Brent Faiyaz still has to take out the trash when he's at home. Dialing into Zoom from Baltimore (his hometown of Columbia, MD is about 20 miles south), he talks about how so little has changed within that small bubble of those who knew him first. There was a time when he didn't return home much, but these days he tries to visit every few months, grounding himself, perhaps, as his star continues to grow. "If you were to even ask me where I'm at now, I don't really see it," he says of his ever-increasing fame. "I look in the mirror and I see my mama's son."
The thing is, he never wanted to be a superstar. Growing up in the mixtape era, when downloads on DatPiff were more engaging than anything that could be bought in a store, he formed his idea of success around that of underground rappers. (Faiyaz was a rapper before he realized his gifts as a singer.) "I thought being a big-time artist was wack because they made trash music. When you listened to shit on the radio, it was always bullshit, and then you would listen to your iPod and that's where you got all the heat," he recalls. His thought process was that he didn't need millions of dollars—just enough fans to do shows. The universe had other plans. "I fucked around and started singing and then shit blew up bigger than underground, so I had to recalibrate and figure out what I was going to do."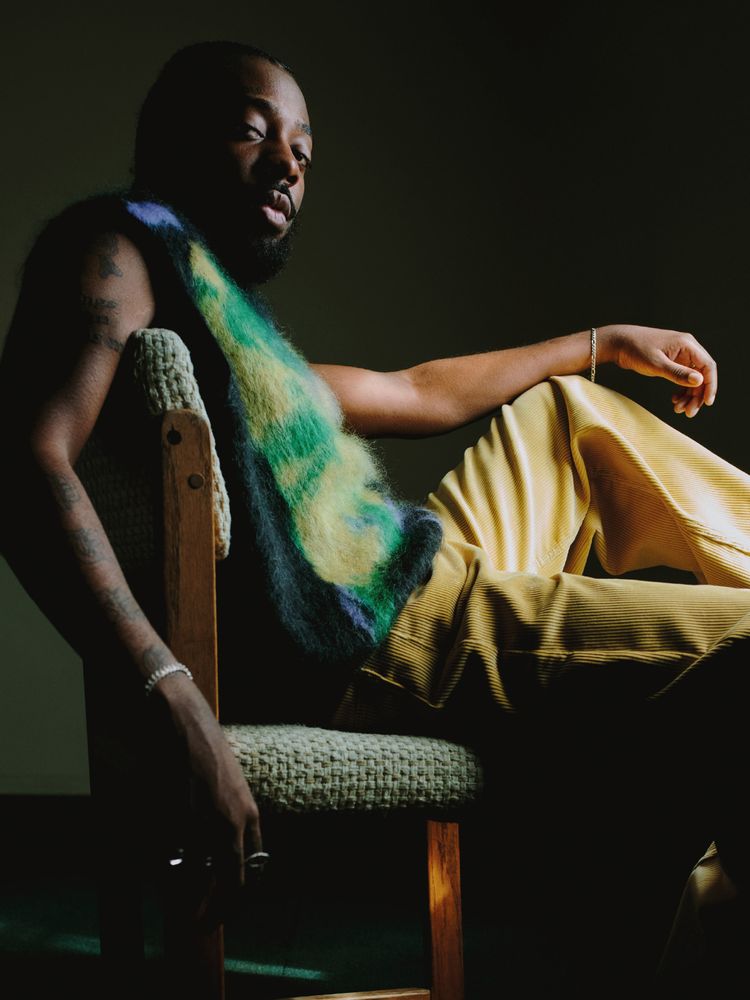 TOP: Louis Vuitton Butterflies Vest / BOTTOM: Marni Corduroy Pants / FOOTWEAR: ADIEU Type 132 Oxford 'Black' / ACCESSORIES: Tiffany & Co. Tiffany HardWear Graduated Link Necklace, Talent's own Earrings, Bracelets and Rings, Gentle Monster Oto 01 Sunglasses
Faiyaz has become one of the most beloved and respected figures in R&B, having worked with artists like Pharrell, Tyler, The Creator, Drake and Alicia Keys. His musical bonafides are undeniable at this point, but he maintains an air of mystery; in the era of overexposure and hyper-fandom, he's resolutely anti-celebrity. "It's not even judgment or criticism that I fear as much as it is admiration," he says. "That shit is just weird to me; the idea that somebody can take what you say as law." Still, fame found him anyway.
It was sometime around the 2018 Grammys, where he was nominated for Best Rap/Sung Performance for his show-stealing hook on GoldLink's "Crew," that he realized he was more than just a guy making songs for a small audience on the internet. "It all happened real quick, but it fucked up this underground thing I was trying to do, so I had to scale back and take it back underground again," he says, amused now at the serendipity of it all and how much he resisted it. "After that, I ain't do no features. I was like, 'This is not the vision I had. I'm trying to slow-grow this, and here they are trying to make this blow up all fast.' "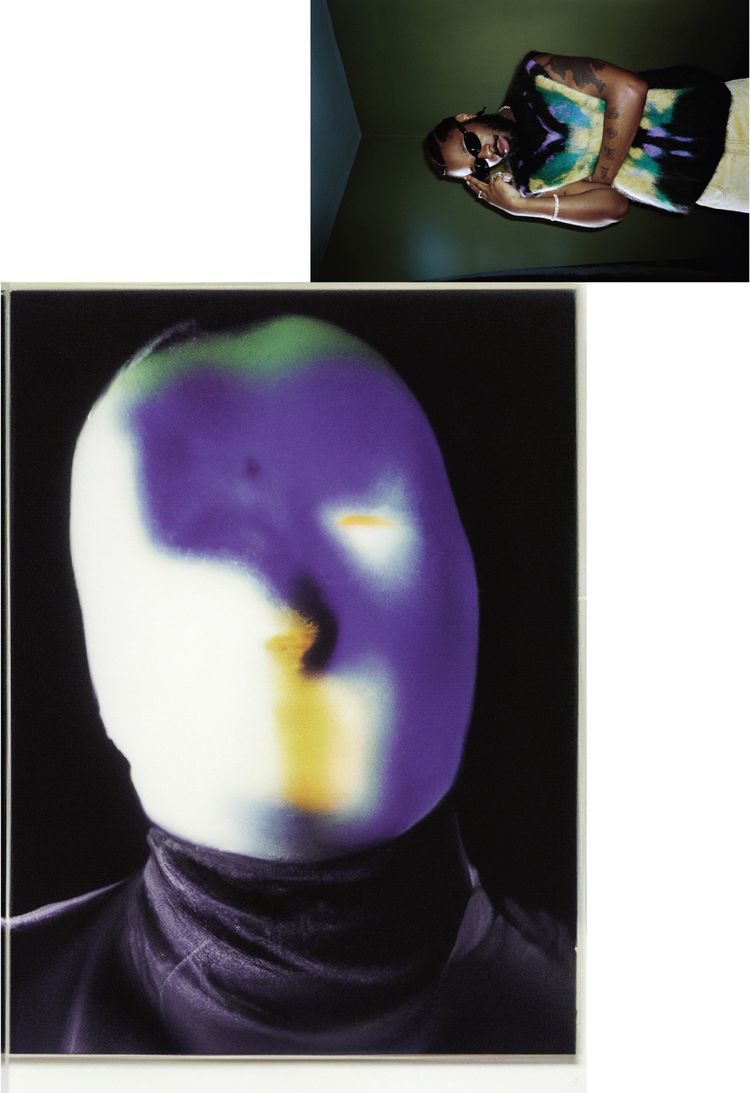 TOP: Louis Vuitton Butterflies Vest / BOTTOM: Marni Corduroy Pants / ACCESSORIES: Tiffany & Co. Tiffany HardWear Graduated Link Necklace, Talent's own Earrings, Bracelets and Rings, Gentle Monster Oto 01 Sunglasses
His 2020 album, Fuck The World, a project whose title was made more literal by the pandemic just weeks after its release, captured Faiyaz in transition. He had attained his highest levels of fame up to that point and began to find that it didn't feel as rewarding as one might assume. It was nice to know that people were enjoying his music, but he had little interest in the spectacle of celebrity or in the responsibilities of an artist as a profession. Life grinding to a halt because of the lockdown turned out to be a welcome development (the circumstances for the pause not withstanding). The press, the promo, the performing; by his own admission he "loved not having to do any of that shit."
"I don't even think I was in the mindframe to do that at that time. I was just like 'Man, fuck it for real.' That was really my mood," he says. "I wasn't really patient enough or disciplined enough to approach the music business like an occupation in any way, shape or form. I think that's why the art came out the way it did. Now, I take my shit a lot more serious, but at the time I had put that project out, and even after that, it was just kind of like, 'I do what the fuck I want to do.' "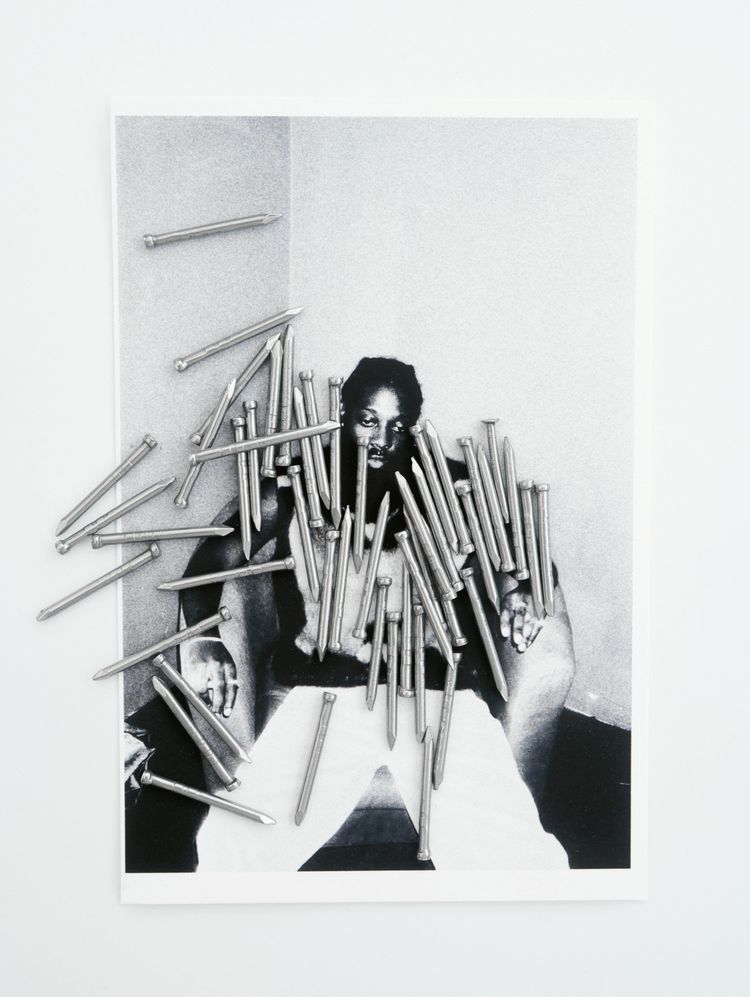 OUTERWEAR: Balenciaga Resort 2023 Denim Jacket / BOTTOM: Balenciaga Resort 2023 Pants / FOOTWEAR: Comme des Garçons Homme Plus x Nike Air Sunder Max 'Black'
Nonchalance has endeared him to fans. Taken together, his releases exist in an ongoing dialogue with each other, a "continuation of a narrative," as he puts it. But rather than advancing one particular plot or concept, he's building out a kind of universe that features himself as the central character and his constantly shifting perspective as its impetus. His brand of R&B, which often culls influences from styles far outside the genre, is moody and standoffish; his lovers are pulled in and pushed away with an apathy that resembles armor.
This tension between self-preservation and self-destruction is the undercurrent running throughout his catalog, coming to a head on his latest album, WASTELAND. The project unfurls, storylike, around Faiyaz's dealings with a love interest who is pregnant with his child. He lies to her and betrays her trust with devastating and fatal consequences. The songs offer a soundtrack for his inner monologue, oscillating between detached confidence and tormented guilt. "First I'm exciting, then I'm gaslighting, make up your mind / I'm rich as fuck and I ain't nothing at the same time," he sings on the ballad "ROLLING STONE." In the end, the tension is less about the bravado of blowing off romance and more about facing himself, a clarity he credits as a byproduct of the pandemic shutdowns.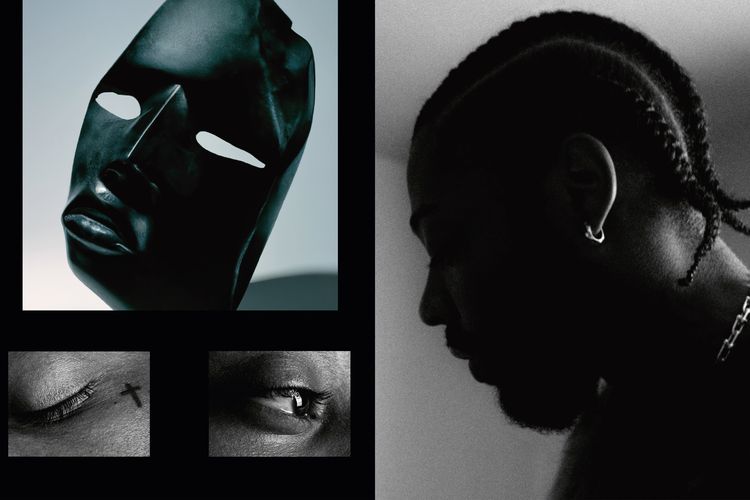 ACCESSORIES: Tiffany & Co. Tiffany HardWear Graduated Link Necklace, Talent's own Earrings
"I feel like we can get to a point where that extended period of isolation can make human connection feel more like a luxury as opposed to a necessity. It was just like, if you did kick it with somebody and you enjoyed that time you spent, cool, and if you didn't, cool," he explains. "I think there's a level of indifference to compatibility in relationships. On the album, there's a level of indifference when it comes to deep emotional connection and then there's a guilt for not feeling those emotions as well. It's a lot more self-reflective."
WASTELAND debuted at the top of Billboard's Top R&B/Hip-Hop Albums and Top R&B Albums charts and at the number-two spot on the Billboard 200, a particularly noteworthy achievement considering he remains an independent artist. Naturally, Faiyaz was unimpressed: "I was just like 'Number two, what the fuck?' That's all I think of. All that other shit is cool or whatever, but what the fuck is number two?" It also became the fastest album by an indie artist to be certified gold. And in the two years that divide this release and Fuck The World, he's also grown more serious about the business side of things, putting in the work now so that he can relax later. The goal is multiple streams of income, of course, but more than that, he's looking to protect his art from becoming merely a form of commerce. "I get a real kick out of doing other shit," he explains. "I'm a real side-mission n----, so I like to diversify my portfolio, whether it be real estate or streetwear or fashion or just anything else I can get my hands in aside from music so that the music can stay pure." The money he makes goes toward other interests like his clothing brand, NUWO ("Not Unless We Own"), and his Show U Off grant program, now in its third year, which supports Black women entrepreneurs. He says his approach to business is similar to a young company aiming for rapid growth. "Like, let's take away the music and [say] none of this ever existed, but I have X amount of dollars as a startup. How can I take this and flip it and turn it into something else? That's what I'm constantly thinking about."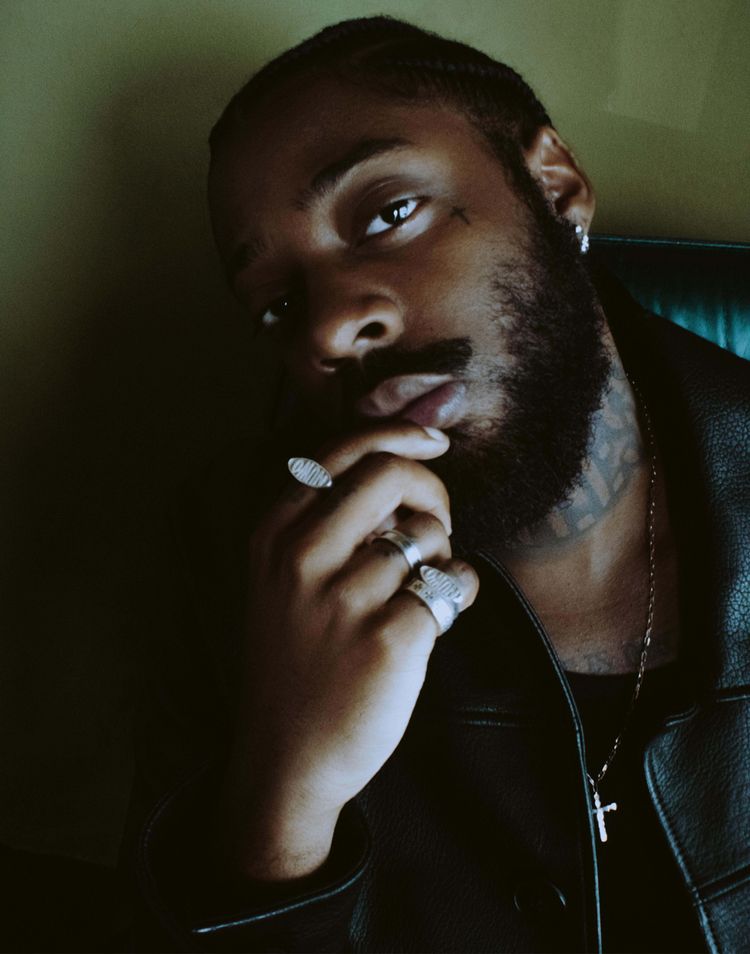 OUTERWEAR: AMI FW22 Runway Leather Coat / TOP: Calvin Klein x Palace Tank Top / ACCESSORIES: SHAY Diamond Cross Pendant Necklace, Talent's own Earrings and Rings
It's not just about Faiyaz anymore but also all of those who work behind the scenes in service of both Brent Faiyaz the singer and Brent Faiyaz the company. Recognition in the form of Grammys and spots on the Billboard charts mean little to him personally, but the unconcerned myopia of old has become humility anew. "There's a lot of people that put their time and energy and their efforts into making my career what it is, and I'm just the face of it," he says. "I used to look at it like it was just me—I don't want no Grammys, I don't want blah blah—but there's a whole 30, 40 people that worked on a project that want to get their just due. I get my flowers when I walk down the street and people say 'I love your music.' That's enough for me, but there's people that don't get that."
Albums like Fuck The World and WASTELAND could suggest that Faiyaz is a cynic in an increasingly disconnected and dystopian world, but in real life, the flashes of optimism just beneath the surface of his music come to center. Though the cool is effortless, he's ultimately an artist concerned with the purity of his art and how it might be a light for someone somewhere—especially when it seems like life is plummeting into darkness. "What did I create in this moment and what did I say that really stood out?" he says. "Even people that don't create, motherfuckers in a rut or in a drought or whatever the fuck, you got to look at that in hindsight. Are you finna look back at this like, 'I crashed out that year' or you going to look at it like, 'N----s went through some shit but really came up,' you feel me? I approach everything like that."